Paracyclist Michael Teuber smashed the 13 year old world hour record in the Para-Cycling class C1 clearly. The 50-year-old German Paralympic cyclist covered a total distance of 42,583 kilometers at the Berlin Velodrome (GER), bettering his existing world record (39,326km), set on 8 May 2005 in Augsburg (GER) by 3,257km.




Teuber made his successful attempt on the opening day of the Tissot UCI Track Cycling World Cup in Berlin (30 November-2 December). It is the very first time that a UCI-approved paracycling event has been held as part of a competition for able-bodied athletes.


The 5-time Paralympic Champion kept his plan not to overpace in the beginning and raised his speed in the second half of the race. In the final, he visible got to his limit, supported by a crowd sharing his excitement.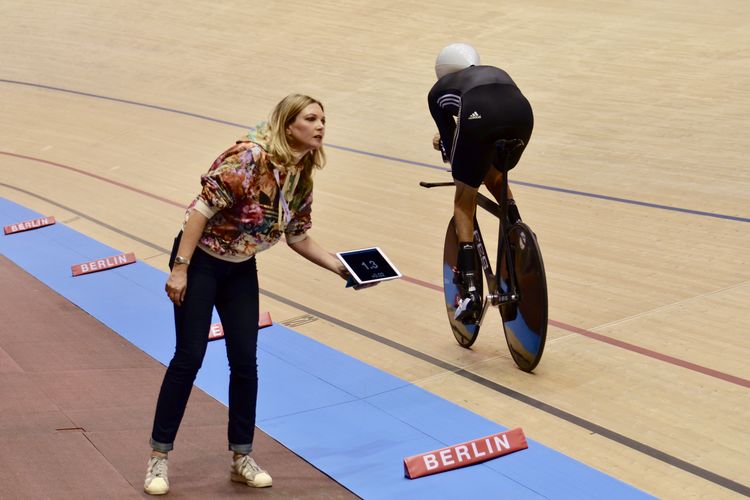 Teuber described the race like this: "In the first 20 minutes, adrenaline was high and the equipment rolled quite easy compared to the training. I had to pace my own euphoria but was quicker than scheduled anyway. Then I raised the speed and approached my limit. In the last 15 minutes, I gave all I had. It was an extremely intense race. It is impossible to rest and the final was truly hard." said Teuber, who sank into the arms of his wife Susanne after the race.




On his result, the 20-time World Champion commented:" I outperformed my record from 2005 by 3,2 kilometers, at an age of 50. That is much more than I hoped! I am very satisfied, because I tested and extended my limits by this challenge. After the Time Trial World Title and the Overall Road World Cup, the Hour Record is the icing on the cake of a perfect 2018 season."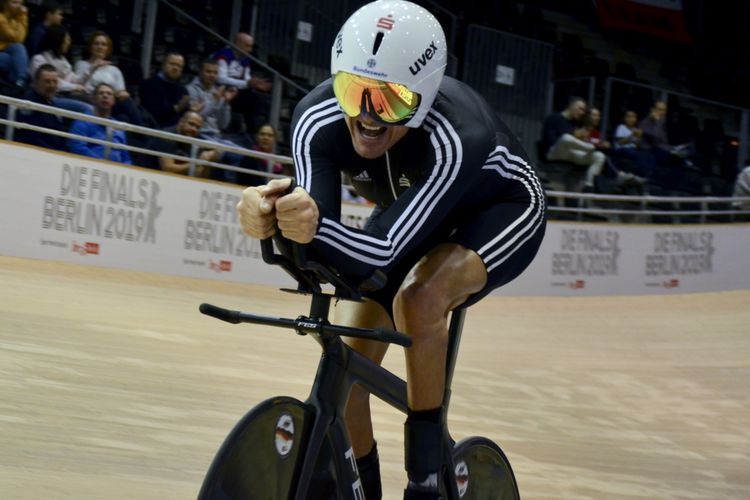 Michael Teuber hopes on a signaling effect on the whole Para-Cycling scene to take on the UCI Hour Record timed by Tissot and added: "It was also a sign of inclusion. I am very grateful to be able to make this attempt here in Berlin at the UCI World Cup."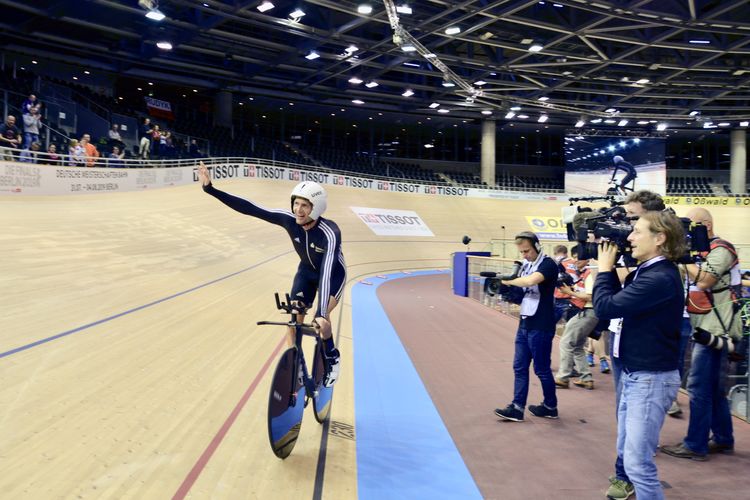 After a car crash in 1987 with fractures of lumber vertebras, Michael Teuber is semi-paraplegic and can now only walk and ride with orthopedic braces on both feet. 2 years after the accident, he started mountainbiking as a rehab programme and since 1998, he is competing in Para-Cycling.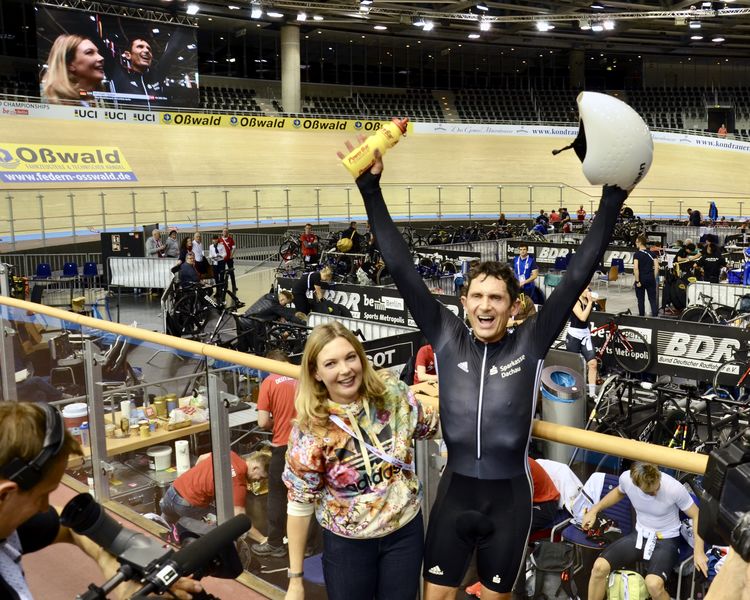 Teuber has ridden 17,000km this season in preparation for his UCI Hour Record timed by Tissot attempt and warmed up for it by training at the Augsburg Velodrome in the past 6 weeks.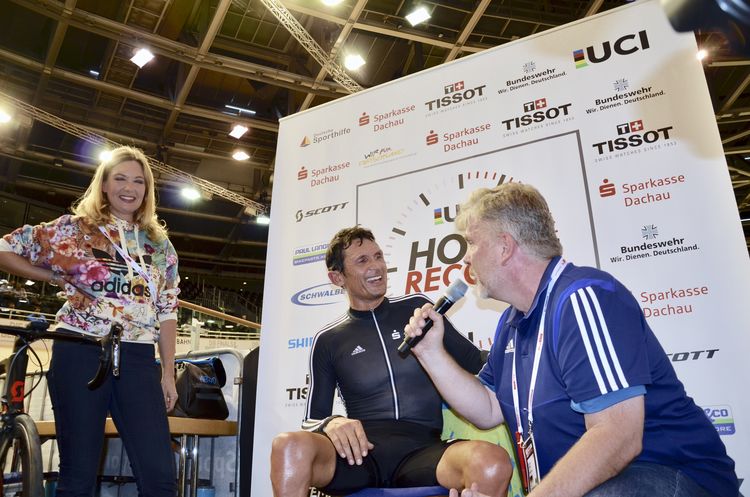 A well-known endurance specialist, Teuber, who hiked up Mount Kilimanjaro in 2010, has now added another achievement to his already impressive career record. Teuber's new world record is the latest in a long line of achievements for a rider who has 20 UCI world titles and five Paralympic golds to his name.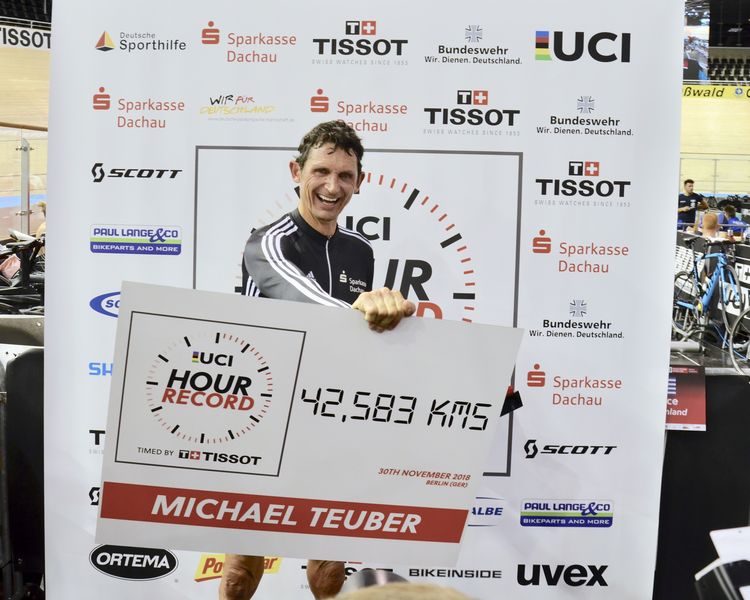 The hour record is one of the most iconic events in cycling and is also available for Para-Cyclists. Teuber was the first ever German cyclist to attempt and set a Hour Record in 2005, while German Jens Voight was the first Pro to set the record under the renewed rules in 2014. Overall, Michael has performed 10 Track World Records, next to the actual Hour Record, he also holds the world record over 4,000 metres, and previously held the records at 3,000m and 200m as well.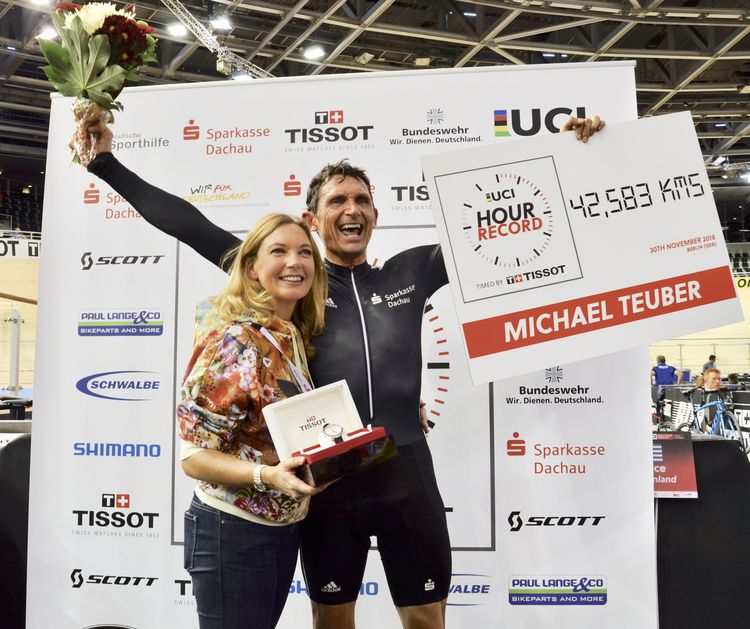 "Congratulations to Michael, who has produced a fantastic performance in breaking through the 40-kilometre barrier," said UCI President David Lappartient. "Two years on from Colin Lynch in the C3 class, he has provided another demonstration of the renewed popularity that the UCI Hour Record timed by Tissot has enjoyed since we updated our Regulations. I am delighted with his display, not least because it came at our Track Cycling World Cup event, bringing him even more visibility and some very special recognition."