On Friday this week, 5-time Paralympic Champion Michael Teuber of Germany will perform an attempt for the UCI Hour Record during the Track Cycling World Cup in Berlin´s Velodrome (30th November to 2nd December). Teuber´s attempt will be one of the highlights of the first day of competitions. "I am proud to be the first rider who makes an Hour Record attempt during a World Cup. I am happy to get this platform for a Para-Cycling event and I hope to motivate other riders to try as well" says the 50-year old, who is the only German Paralympic Track Champion on the solobike in history. He won Gold in the pursuit at the Paralympic Games in Athen 2004.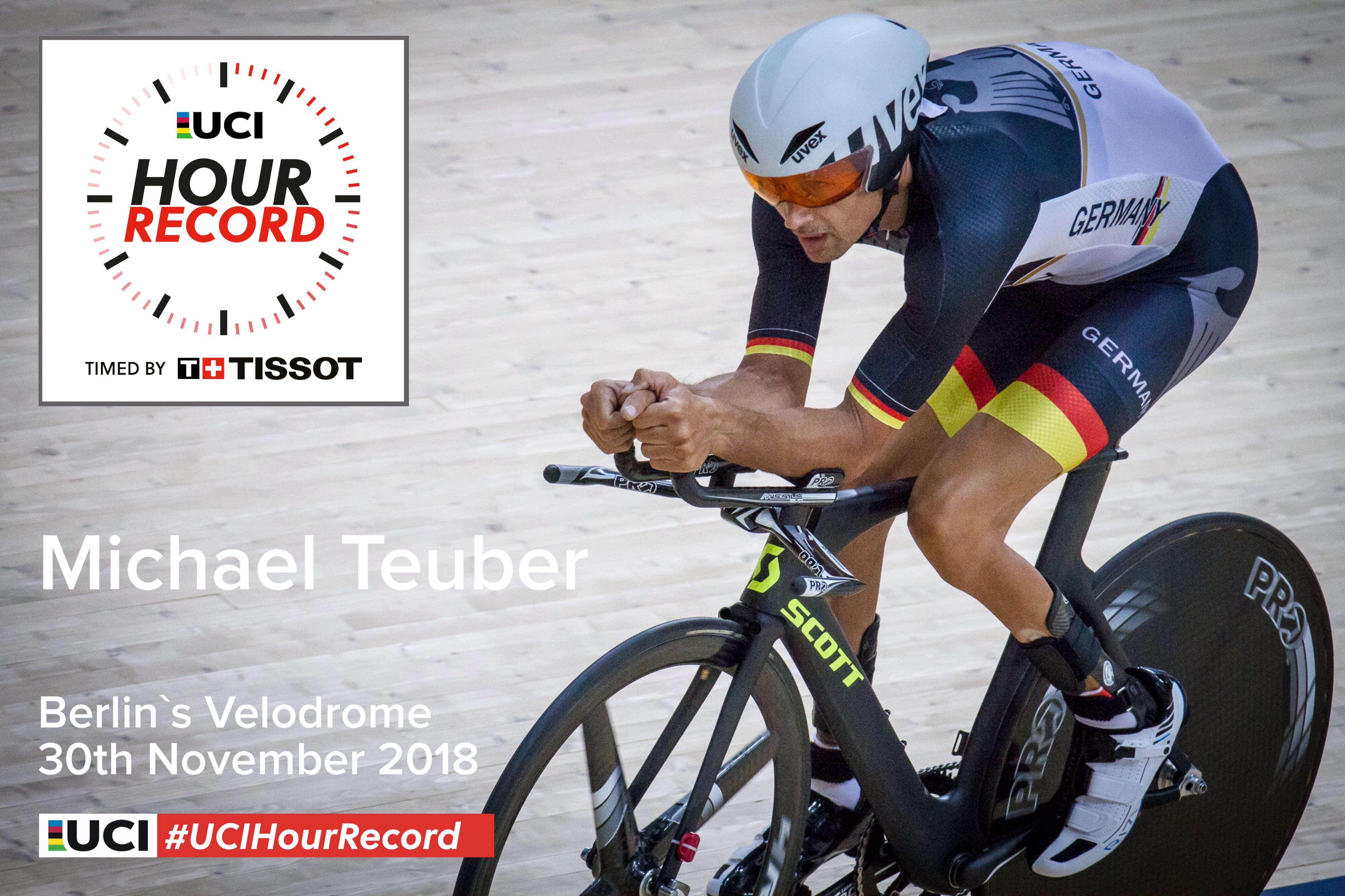 Teuber himself holds the record
Teuber himself holds the hour record in his C1 class since 8th May 2005, when he realized 39,326 kilometers. "Back then, I was perfectly satisfied with the performance, but now, I want to break the 40-kilometer mark at least", says Teuber, who won 6 Track World Champion titles between 2002 and 2009. "In fact, I will chose a harder gearing and my timeline will target 41 Kilometers or more", he added. In test rides on Augsburg´s Velodrome, Teuber recently rode more than 40 kilometers in one hour. "The actual equipment makes a huge difference and I know, that my endurance is now better than in my thirties. All the kilometers over the years enhanced my stamina." commented Teuber, who made 17.000 km on the bike this year, on his chances to break the record.
Records from less disabled paracycling classes in mind
"There are some marks, I will have in mind during my attempt" says Teuber. In secret, he fancies the record from 6-time Paralympic Champion Darren Kenny standing at 41,817 kilometers. The retired Britain rode in the less disabled C3 class and set the record in 2005, the same year, Teuber set his first record. The Hour Record of Irish C2-rider Colin Lynch (IRL) with 43,133 kilometers set in 2016 though seems to ambitious for Teuber.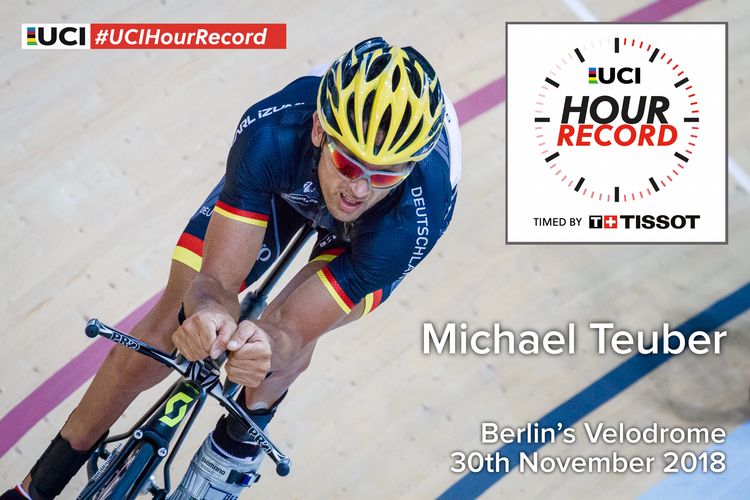 Time Trial specialists mostly target the Hour Record
Michael Teuber focused on the Road since 2012 and won 10 of his 20 World Titels in the Road Time Trial as well as 4 of his 5 Paralympic Golds. "The Track Hour Record comes close to the Road Time Trial in terms of training and performance. Thats the reason, why mostly Time Trial specialists attack the Hour Record. I think, that I can take advantage of my extensive Road Time Trial training" added Teuber, who won the World Time Trial title and the Overall Road Worldcup earlier this year.
Hour Record as challenge to test personal limits
"I am a guy, who never rests. I love challenges and it attracts me to test my limits. This year, my special challenge will be the Hour Record and I see potential for a massive improvement." says Teuber, who climbed Mt. Kilimanjaro, 5.900m and Mt. Chimborazo, 6.300m as first person with a major disability.
After a car crash in 1987 with fractures of lumber vertebras, Michael Teuber is semi-paraplegic and can now only walk and ride with orthopedic braces on both feet. 2 years after the accident, he started cycling as a rehab programme. In 1996, he finished among the best 100 at the UCI World Downhill Championships and since 1998, he is competing in Para-Cycling.
Now, 31 years after his accident and 13 years after his first attempt, he wants to improve the Hour Record significally on Berlin´s Velodrome.
Hour Record attempt at Track World cup a "strong sign for inclusion"
"We are happy, that we managed in cooperatioin with the Senate of Berlin to integrate Michael Teuber´s Hour Record Attempt into the programme of the Track World Cup. This is a strong sign for inclusion and a signal for further considerations to projects of this kind in Berlin." says Martin Wolf, General Secretary of the German Cycling Federation BDR.
The Hour Record Attempt of Michael Teuber within the framework of the Track World Cup in Berlin´s Velodrome will take place on Friday, 30th November, from 14:15 to 15:45 o´clock.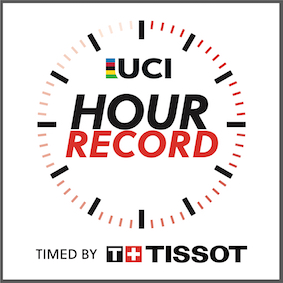 This UCI Hour Record timed by Tissot event is an official World Record Attempt under the belt of the World Cycling Union UCI in the framework of the Tissot UCI Track Cycling World Cup.